24/7 EMERGENCY SERVICES • SAME DAY SERVICE AVAILABLE
15% Off a Heat Safety Check

AC Services
Heating Service
Special Offers

HVAC Maintenance
Expert Heating Repair Services in Plano, Frisco, Allen & North Dallas TX
When you are searching for "heating repair near me" we want you to think of All Service Heating & Air for trusted HVAC Services. Maintaining a comfortable indoor environment in Allen, Frisco, McKinney, North Dallas, Plano, Richardson, TX, and the surrounding areas is one of the most rewarding things you can do for your family. At All Service Heating & Air, we provide the heating and AC repair, maintenance, and installation services you need to enhance your comfort at home.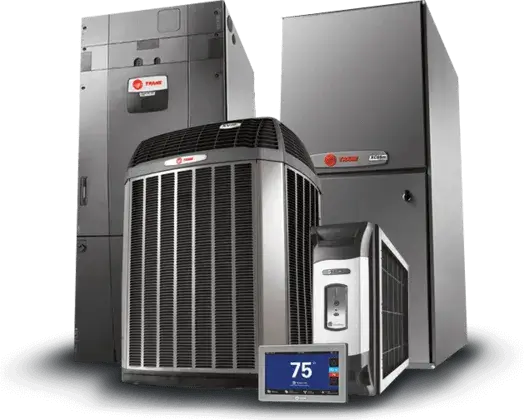 Locally Owned and Operated Since 1986
All Service Heating & Air, based in Plano, is a recognized leader in the central air conditioning and heating industry, serving homeowners and businesses in North Dallas and the surrounding Texas areas. Dedicated to providing the ultimate air conditioning and heating solutions, we're a family-owned heating and air conditioner contractor that's been in business for decades. Founded in 1986 by Wayne Polen, we are dedicated to providing you with reliable service and the very finest heating and cooling systems at a reasonable cost.
At All Service Heating & Air, our customers always come first. Having served local homeowners and businesses for many years, our customers are like family. We've earned a premier reputation by tailoring systems specifically to each customer's needs. Our team of licensed, factory-trained heating and air conditioning experts will help guide you through your project and then design and install the perfect heating or cooling system for you.
All Service Heating & Air's HVAC Services

Why Choose Our Team of Professionals?
All Service Heating & Air is a family-owned and operated company
We're totally committed to personalized service, integrity, and quality systems
We offer flat-rate pricing, 24/7 emergency service, and our 100% satisfaction guarantee
Air Conditioning Services
When outdoor temperatures skyrocket, we'll help keep you cool indoors with quality AC repairs, maintenance, and new installations. As a Trane Comfort Specialist, we offer energy-saving solutions that let you hold onto more of your hard-earned dollars.
Although we carry and install Trane equipment, our service technicians are qualified to repair or maintain all makes and models of air conditioners. Don't forget to ask our comfort consultants about our AC coil cleaning and home zoning services to get the most out of your air conditioning equipment.
Whether you need an emergency furnace repair or a brand-new system, All Service Heating & Air is ready to meet your heating needs. From furnaces to heat pumps, we service and repair all makes and models of heating equipment.
Ductless AC/Heating Services
When it comes to saving money on energy bills, it's hard to match the efficiency of a ductless system. The ability to maintain different temperatures in each designated zone is another feature of these innovative heat pumps. Ductless heat pumps let you customize your comfort, and they can save you a bundle of money too.
Indoor Air Quality Solutions
These days, it's more important than ever to maintain a healthy indoor environment. It's a relief to know there are practical steps you can take to protect the health of your family. From air purifiers to whole-home ventilators, our indoor air quality products and services help keep the air in your home fresh and clean. We also offer indoor air quality inspections and duct cleaning services to help improve your home's air quality even further.
Light Commercial HVAC Services
A comfortable indoor environment helps keep your customers coming back for more. It also increases employee productivity and decreases absences. Count on our light commercial HVAC experts for the repair, maintenance, and installation services you need to safeguard your bottom line.